6mm Giogen Wired Obscure, 6mm Giogen Wired Clear
This is reinforcement Glass with wires inside. When it breaks the wires hold the pieces from falling apart.
This is used in showers, doors & Windows to give it a Security tough, normally used in Hospitals, Hotels & Households.
6mm Satinlite Obscure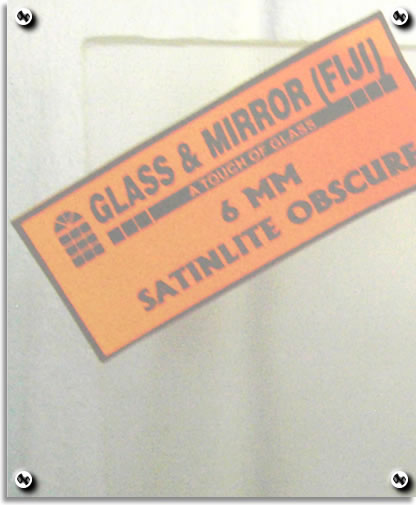 Brings Light inside the house .Not Transparent used for SkyLite, shower Partitions and Doors + Windows.